As part of our mission to enrich Annapolis with professional NYC theatre, Infinity is proud to bring a children's show as well as artistic workshops and master classes to Anne Arundel County and surrounding areas each summer - in order to help teach children the infinite possibilities found only in theatre!

For more information on any of our programs, contact Director of Education, Robin Cannon Colwell.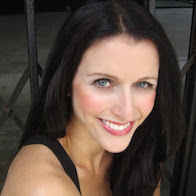 Robin Cannon Colwell (Director of Education) played The Mute in Infinity's inaugural production of THE FANTASTICKS and is proud to be a part of the Infinity Theatre family. Robin discovered a passion for arts education in 2005 while working for the Berkshire Theatre Group, where she had the opportunity to direct, choreograph, and teach students of all ages as well as perform in multiple TYA productions. Robin currently teaches theatre, music, and movement in New York City, and is a children's entertainer, performing at birthday parties and live events as Captain Robin (along with her hot pink guitar, Pinkerton). Since 2009, she has served on the fundraising committee and acted as Program Manager with Arts For All - a non-profit arts outreach organization in NYC. Robin was the Artistic Producer for Infinity's productions of PINOCCHIO, THE EMPEROR'S NEW CLOTHES, and JACK VS RAPUNZEL THE MUSICAL. She also directed THE EMPEROR'S NEW CLOTHES for Arts For All, which toured to over 3,000 children in NYC. She co-wrote and directed the premiere of an original TYA work entitled YUKI AND THE ELEPHANT and is currently directing a musical adaptation of TOMMY CAN'T STOP for the Harlem Children's Theatre Festival. Robin holds a BFA in Musical Theatre from The University of Mississippi and is currently working towards her Masters in Educational Theatre at The City College of New York. Member Actor's Equity.